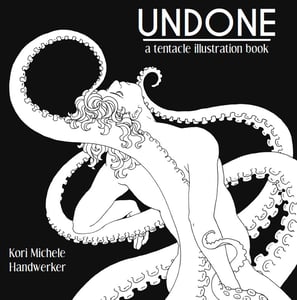 $

15.00
UNDONE is an illustration book that explores the sensuality of tentacles. It collects 31 erotic black and white illustrations of men and tentacles from slimy to smooth and from animal to plant.
The book contains 32 pages, measures 8.25 inches square, is softbound and printed in black-and-white.
Notice:
The contained illustrations are erotic but not explicit- there are no depictions of genital nudity or sexual acts. You can sample the artwork here on my tumblr. View and buy with discretion!